Your survival garden is not a garden where you can go to the local nursery and purchase already stable plants to put in your garden.  You are going to have to learn how to start your own garden from planting seeds yourself.
Growing your own vegetables from seed is very easy. It is great fun to watch the tiny seedlings emerge from the soil mix and of course is a great deal cheaper than buying ready grown plants (if you are able to find them). It is not as quick though. The reason why it is cheaper is that you are doing all the work yourself. It is best to start earlier in the year as it allows you to start seeds off earlier than just planting in the ground. If you plant some seeds in your garden beds when it is still cold, you run the risk of the seeds rotting in the ground.
So what do you start your seeds in? Well it all depends on what type of plant you are growing. Before we discuss what type of container you need, you also need to think about what type of soil mix you are going to grow them in. If you have access to any soil mix you should use it, if not, just take some of your garden soil. Try to use soil that does not have any weed seeds in it or you will have to be sure to identify the seed plant from your vegetable plants. Be sure to use clean pots where possible.
There is no reason why you cannot reuse pots year after year, and in today's Reduce, Reuse, Recycle world we live in it is a good idea but they must be cleaned and sterilized. Simply soak them in a tub of water to loosen any old dirt, wash them in warm soapy water using a stiff bristled brush, rinse in clean water and finally soak in a disinfectant solution. Use diluted bleach, diluted medical disinfectant, gardening disinfectant and specialist organic gardening disinfectant. They all work, but remember to wear waterproof gloves for this last stage as many of these chemicals are strong and could do some damage your skin. You can also buy new cheap disposable pots each year as you can more or less assume these are sterile so there can be no danger of transferring diseases from old dirty pots to new seedlings.
There are not just pots though, You can also use trays or flats as they are known in some countries, little plug trays where the seedling can grow in its own cell and old plastic coffee cups which have been washed out. You will need drainage holes though. You can even start larger seeds off in the discarded middles of toilet paper rolls. These are planted out as they are into your soil mix and the roots grow through the cardboard. The toilet roll eventually degrades into the soil.
Let's start off by assuming we are sowing into trays. Fill the tray with whatever compost you are using and gently firm this down until you have a fairly level surface. At this stage you need to water this so that the seed will be surrounded by moisture. You then need to sow the seed. Very small seeds should be gently sprinkled, not too thickly, on to the surface of the compost. Larger seeds such as tomatoes can be placed individually on the surface of the compost.
A tip here, to help you get them in the correct place, is that you can move them with a small artists paint brush. You also need to have some basic gardening tools such as pruner, shears, loppers and shovel etc. These tools are not expensive and they are necessary to maintain your garden. For example without a good lopper you may not able to prune unwanted branches and roots. We will be discussing about the various garden tools that you need to have in UK and how you can choose the best garden tools at the right price.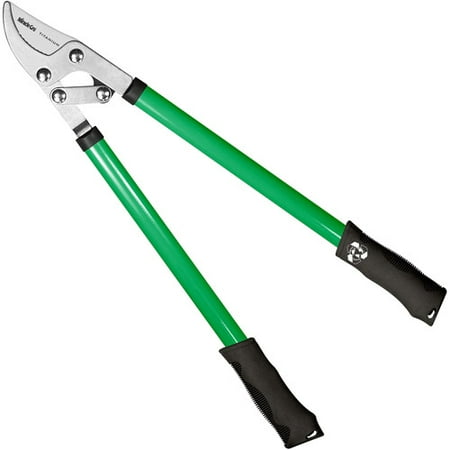 Cover the seed to the correct depth with sieved compost or fine grade vermiculite. The back of the seed pack will let you know what depth to cover with. This is important as too much compost will make life difficult for your seedling. Gently water the surface of this compost. That's it. Just keep the tray somewhere at the best temperature for the seed. The  kitchen window is fine. Cover the seed trays with plastic sheeting until the seedlings start to emerge then take this off. This will help provide warmth as well as maintain moisture.
If you need to water the seed tray, do this by standing it in a small try of water and letting the compost act like a sponge and soak that water up. This does not disturb things as much as using a watering can does. Let this water drain away though as the compost needs to be moist but not wet. Finally, when the seedling is large enough to handle and has developed some true leaves not just seed leaves, transfer it to its own pot of compost and let it grow larger. When you do this you need to be gentle and only hold the seedling by a leaf. Holding by the stem can crush it as the stem is very fragile and this crushing will kill the seedling.
A final point, remember that many seeds can be sown direct into the ground where they are to grow. Make sure the soil is warm enough before you do this and protect your seeds with some form of cover if it is early in the season.
Top 5 must have garden tools
Garden trowel
When it comes to hand tools, one of the most versatile is the trowel. There are basically only two parts to a hand shovel, the handle and the blade and both are very important considerations when looking to buy a trowel. In masonry, a trowel is the flat tool that is used to apply and spread mortar or plaster. While trowels in general are light, the fact you may use them for hours at a time means a few ounces in weight may make a difference. There are masonry trowels used to level, spread and shape mortar and concrete.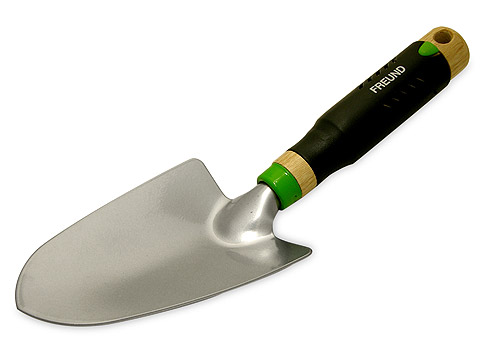 Many people go out and buy a cheap garden trowel, take it home, start digging and find that the blade is as malleable as the soil they are digging in! This type of trowel is different than a garden trowel, though. If you must choose, get the lighter trowel. There are also gardening trowels, used to dig up dirt and weeds like a small shovel. Though a garden trowel with a warped blade can usually still do the job, it isn't nearly as efficient.
A garden trowel is a small handheld shovel or spade. Folding feature: Do you like the idea of a folding trowel so it takes up less space in your gardening toolkit or perhaps fits in your back pocket? So whether you're doing some brickwork or digging in the garden, we're here to help you pick the right trowel. Garden trowels usually have wooden, plastic or rubber coated metal handles. If so, get a folding trowel. The actual shovel part of a garden trowel can be made of various types of metal or even plastic, sometimes the metal blades are coated or painted.
Loppers for pruning
Garden loppers, hedge shears and secateurs are the three most important tools a gardener can own for pruning plants. Pruning can be heavy, repetitive work, and trying to take too big a bite with the wrong tool is the quickest way to increase your own weariness and frustration while also shortening the life of your equipment. If you're cutting anything above 20mm you'll want to look at loppers. For those not aware of the difference. Secateurs and Hedge Shears are good for trimming or pruning the skinny limbs of plants but there are times when pruning involves the removal of limbs thicker than your thumb.
Certain tools, like those with compound-action gears, will make the task easier. These work in a similar way to pruners, but you'll need to use 2 hands as they come with long handles that extend to give you more leverage and make it easier to get to those hard to reach branches. Bypass loppers are suitable for cutting living branches. If you trim these with secateurs or hedge shears you risk damaging the tool and it is for this very reason that loppers are a must-own tool for you. But the best way to keep things comfortable whenever you go out to prune is to wear gloves and make sure your tools are clean and sharp.
Loppers are what you need if you want to do heavy pruning and dead wooding. Anvil loppers are more suited to dead, hard wood. When you are choosing loppers, you need to think about how strong you are and at what angle you are going to be using them. Anvil loppers and pruners tend to crush the material that is being cut and are used where cleanliness of cut is not as important as removal. When looking for a great pair of tree loppers, be sure to check that the handles are made from a strong metal like titanium, steel, or reinforced aluminum.
Using bypass loppers on deed wood could bend the lopper blade and break the bolt mechanism. If you are going to be using loppers to cut stems and branches at knee level, then you will probably hold the loppers and let them hang while you use them. This occurs when cutting dead material or making preparatory cuts – those cuts that occur before the final cut is made. Handles with a foam or rubber grip are also considered above the rest due to the better grip the allow. The blades are coated and non-stick, preventing friction and helping the blade to glide through the wood smoothly, without it gumming up with tree sap and dust and other debris. Continue reading "Gardening tips and 5 most essential gardening tools including lopper"